Log into your Daily Data webmail and go to the settings menu. 

Click on the Account tab.

And click on the Junk setting- it's the last item in the lefthand column. The menu will look like this: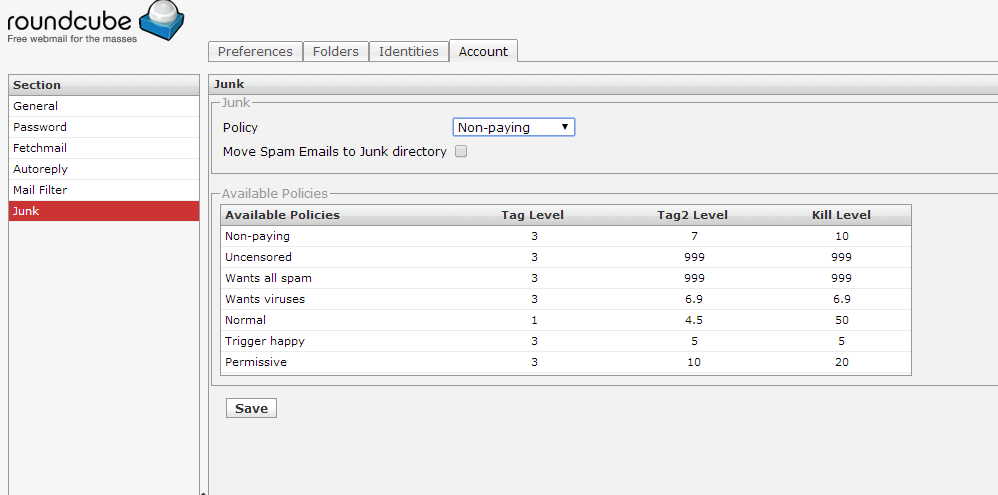 You can select a level of spam filter by clicking on the drop down box and clicking save.