Using Daily Data Secure services
Daily Data provides encrypted communication for most of our web servers. Instead of creating "self-signed" certificates, we have created a Certificate of Authority (CA) and used this to create all certificates for our servers. This CA allows us to sign our own web sites and mail servers, providing you with secure, encrypted communication between your workstation and our servers, especially for control panel logins, web mail, etc…
Note that in most cases, importing a certificate is a systems level process. What this means is, it is not important which web browser you use to import the certificate, when you do so, the certificate will import into computer, so all browsers and e-mail clients should recognize it.
If all the above is simply "yada yada yada", simply follow the following two steps. It is actually fairly simple, and examples have been given for two of the most popular web browsers to allow you to do this task in less than five minutes.
Once you have done this, you can visit the control panel using https without encountering the irritating "Certificate not recognized" message, or any other of our secured web sites. It will also "authorize" the certificates for our mail servers. Additionally, should someone succeed in trying to redirect you to a site not ours, this certificate will help you avoid connecting insecurely.
download the Daily Data CA Cert from here or direct from http://client.dailydata.net/DailyData_ca.crt
Simply clicking on the above link will, in many cases, begin the import procedure. If instead the file is simply downloaded to your workstation, you will need to do a manual import. The important thing is to install the certificate in the "Trusted Root Certification Authorities" (that is what Microsoft calls it).
If the automated import does not work, you will need to do a manual import of the certificate into your system. Below are instructions for importing via Google Chrome and Mozilla Firefox. They assume the file has already been downloaded to your computer.
you should now be able to visit any Daily Data https site with trusted authentication
Chrome
Click the little wrench on right side, then go to Settings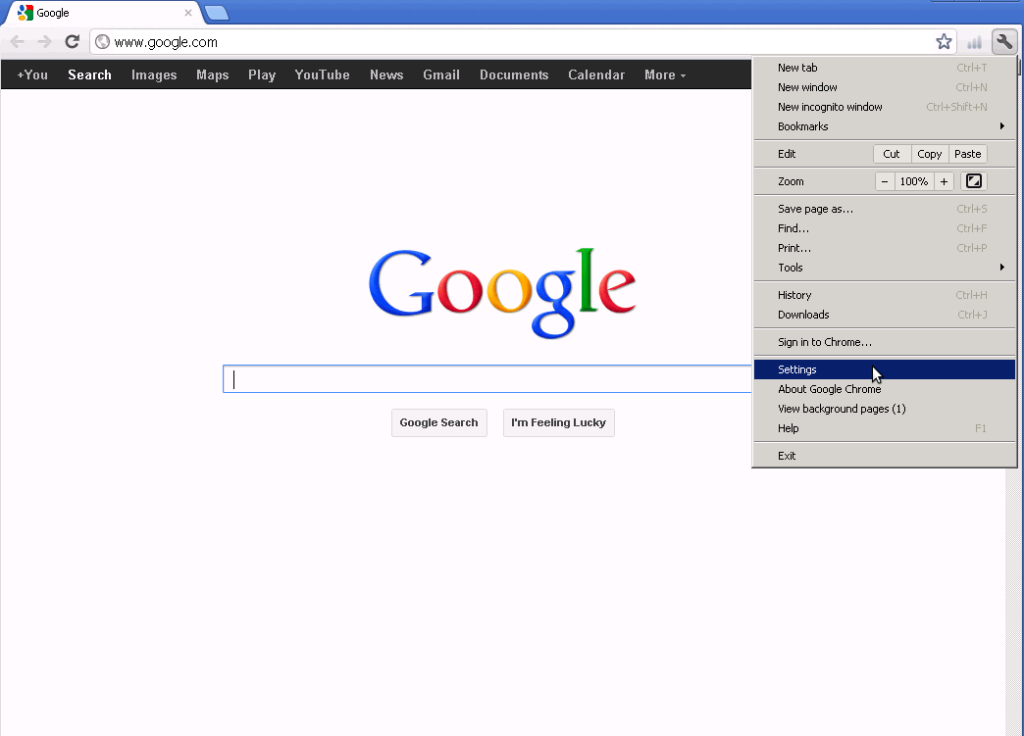 Go to bottom of page, click Show Advanced Settings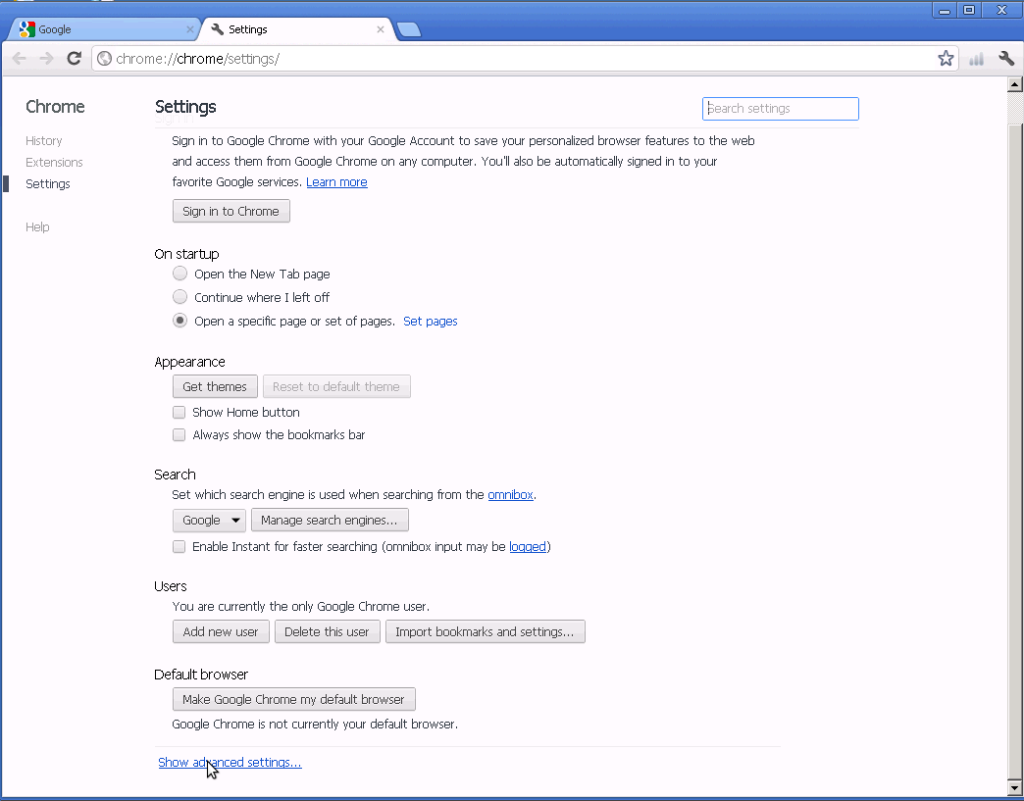 Find HTTPS/SSL and click on Manage Certificates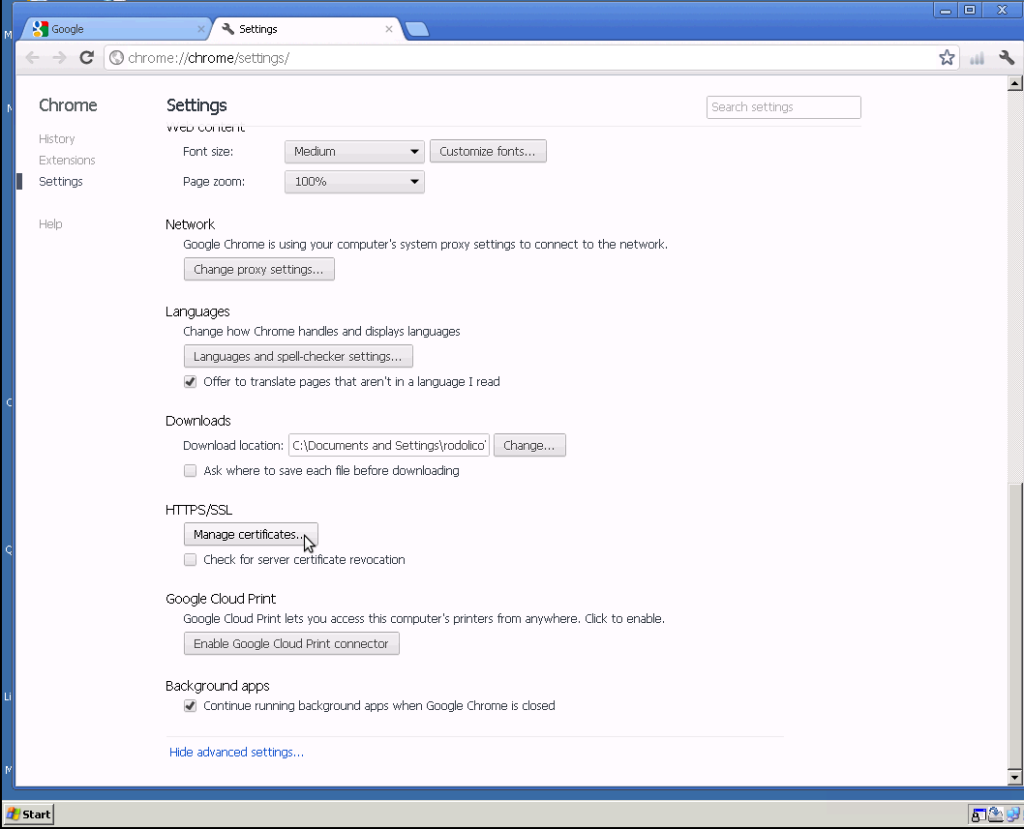 Click Trusted Root Certification Authorities tab (fourth tab) and click Import button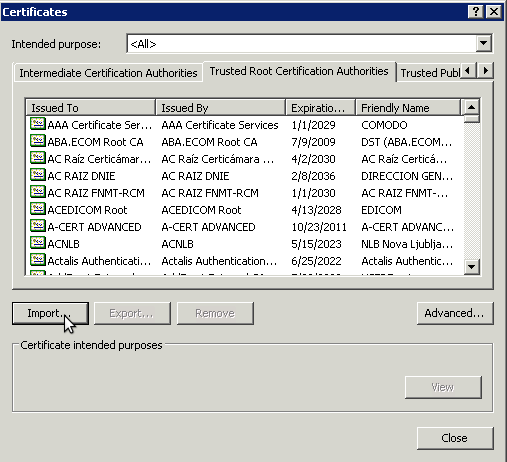 Certificate Import Wizard screen, click Next
File to Import screen, locate the file you downloaded (DailyData_ca.crt) and click Next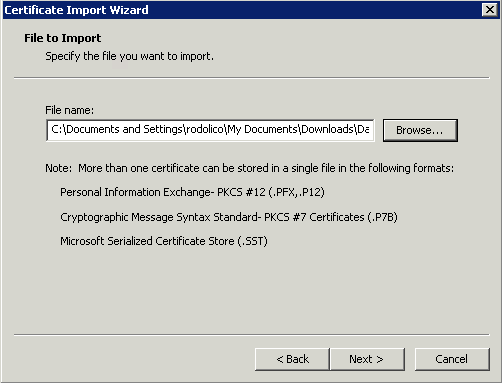 Place all of the certificates in the following store: Trusted Root Certification Authorities (default), click Next
Click Finish
If asked "Do you want to install this certificate?" select Yes
Click "Close"
Firefox
(copied from http://www.cyberciti.biz/faq/firefox-adding-trusted-ca/)
Choose Preferences from the Edit menu.
Click the Advanced button.
Select the Encryption pane.
Click the View Certificates button.
Click the Authorities tab.
Click the Import button at the bottom of the screen.
Navigate to the CA certificate and import it.
Certificate Information
This certificate has the following fingerprints:
SHA-1: BC 3D A6 B1 F1 0A 2D 9F C7 4D 46 99 E3 2F CC 7D 6D 75 1C 60
SHA-256: 75 1D 56 82 43 30 98 72 5B 33 7A A8 45 61 43 09 16 3B 09 A1 D2 D9 BD F8 0D 03 77 CD 82 E8 CE EA
The certificate has the following serial number
00:A7:A1:6E:BD:74:EE:F2:72