Log into ISPConfig. (Do we want a link here? I was thinking no.) You'll see this screen, with your own name and login information replacing Cait's.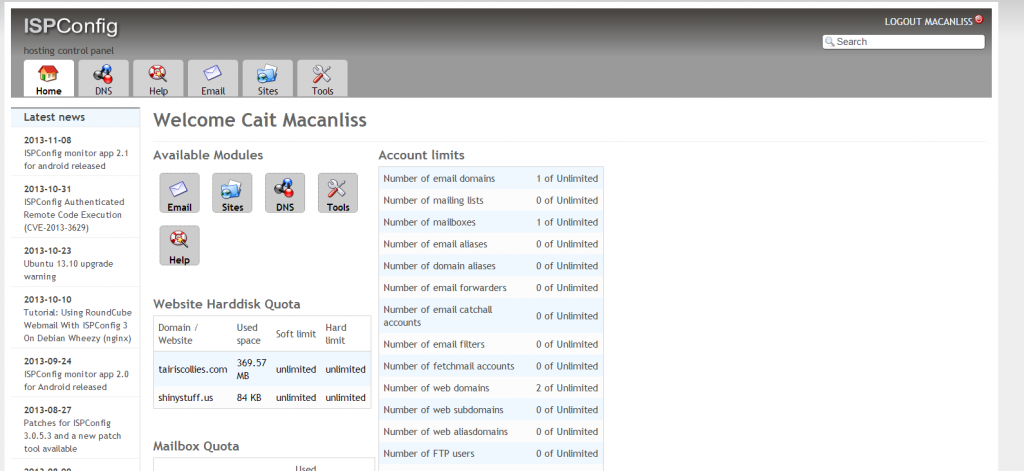 Click on the button that says email.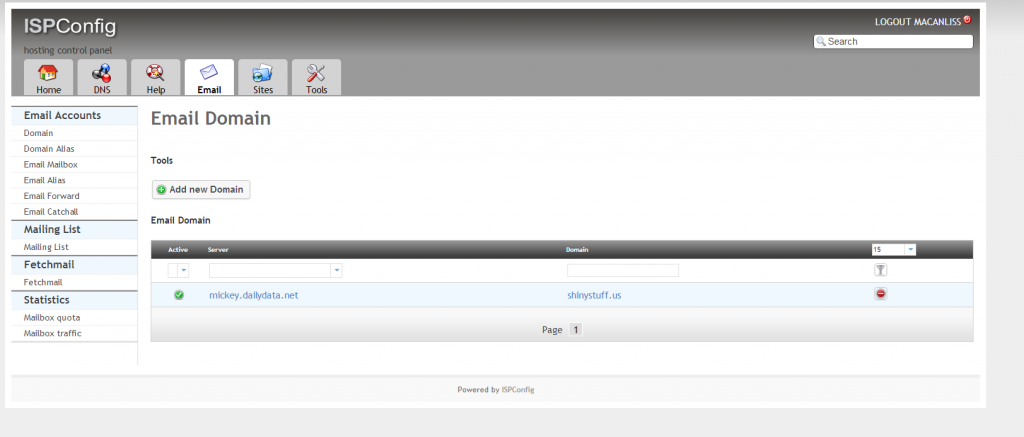 You'll see a list of all your domains which are set up for email here. If you have a domain set up but do not see it listed, you'll need to set it up as an email domain. Instructions for that are here. (Add link!)
Assuming you see the domain you would like to create an email account for, you'll click on "Email Mailbox" in the lefthand column.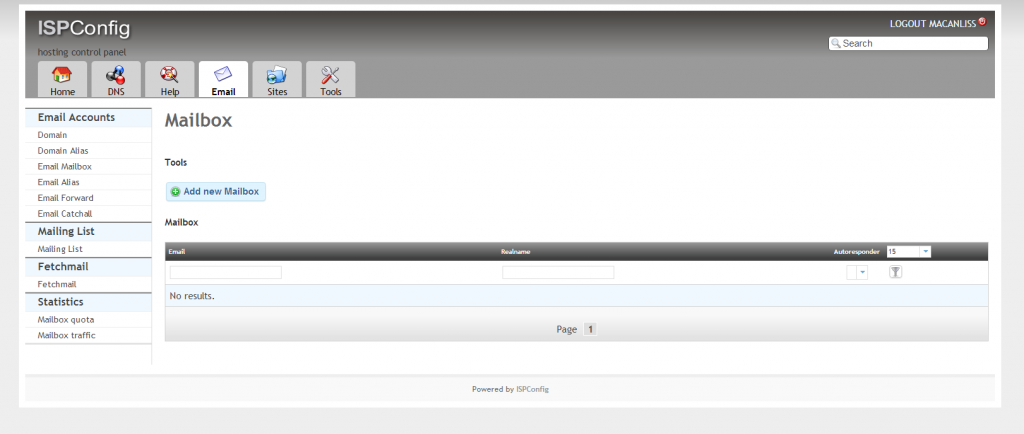 This shows what an account with no email accounts set up yet looks like. To add an account, click on the button that says "Add new Mailbox".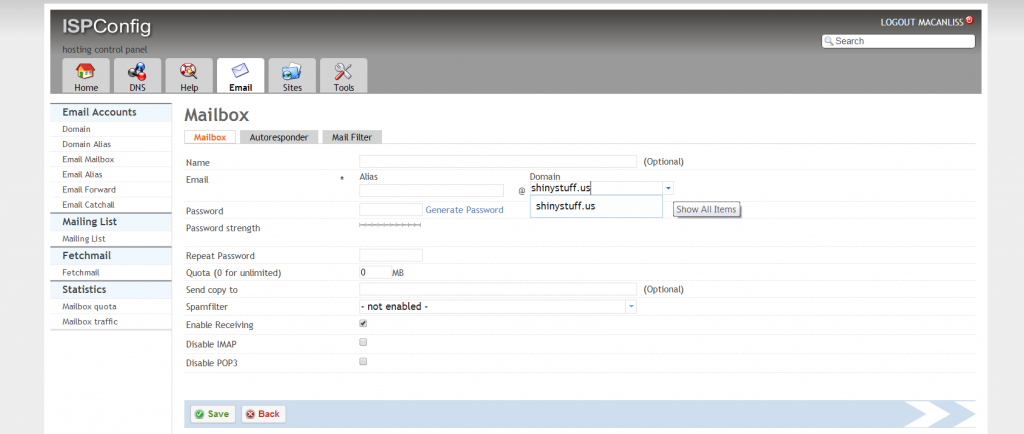 The Name field is optional and will be attached to your message. The second field (under alias) is the first half of the email address, before the @ sign.
Passwords can be randomly generated, or you can choose one for yourself. It is recommended to use a password of at least 8 characters, with capital and lowercase letters, numbers, and punctuation.
Spamfilter may be turned on and off here.